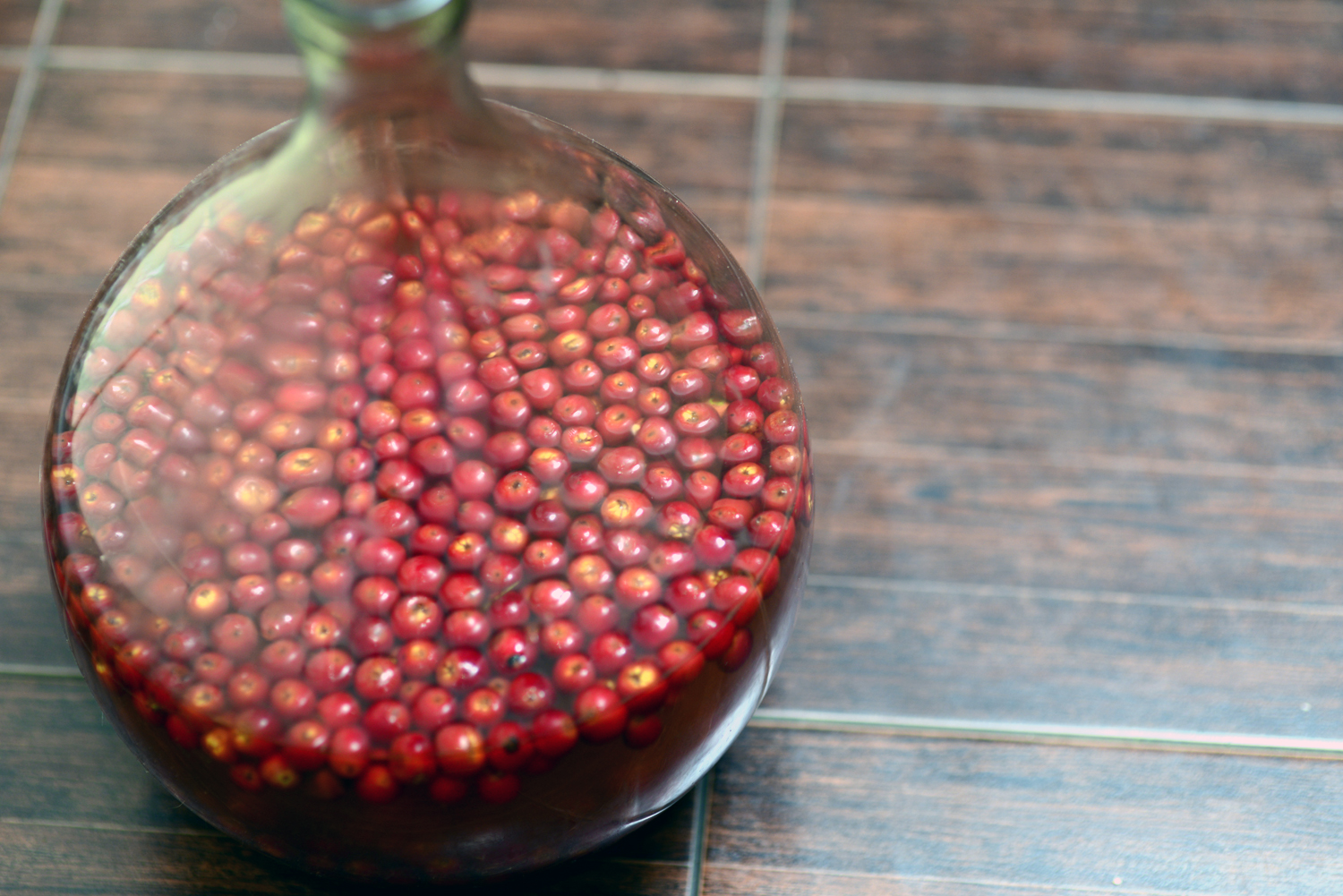 Wild Rose (not to be confused with hawthorn) especially the hairy variety is an excellent material for the production of light and heavy light wines. Of all the fruits, perhaps, the bouquet is the best, produced by the appropriate purebred yeast. Excellent wines are made with Steinberg yeast, Liebfraumilch, Laerima Christi, Tokay. Do not use yeast of red wines.
Recipe for 10 liters.
3 kg. it is best to remove the dust from the frozen fruit (removal of flower debris desirable, but not necessary) incise, flood 6 liters of boiling water. After cooling, add- sugar, medium, yeast, and ferment until 4 days, then squeeze and wash the pulp and sweeten the must if necessary. The fruit is dried in quantity 1 kg. flood twice after 3 liters of boiling water and squeeze. Add 2 gr. phosphate. Using Tokaj yeast, add 2 — 3½ kg. sugar, with Sherry yeast, Madeira, Laerima Christi, 240 — 300 dkg
Hawthorn, Hawthorn wine is one of the best wines, follow, like a wild rose. Fruit cooking can also be used (1 kg. on 3 l of water).