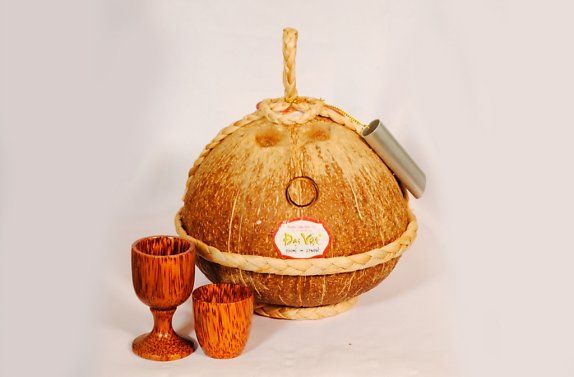 Ingredients:
0,5 kg of coconut shrims
0,5 kg of rice
0,5 kg of shredded dates
1,5 kg of sugar
5 g of citric acid
5 g of yeast medium
universal wine yeast
Rice in the pot, pour 3l of water, bring to a boil and simmer 5 min. Put the shredded dates and coconut shavings into another pot, pour the rice decoction and cook it through 15 min. Pour over sugar with the strained broth, stirring until dissolved. After cooling, add the nutrient solution. When the must has 20 st. C add the yeast mother and pour everything into the ridge tile, leaving some space under the cork. Leave some must in a separate bottle and when fermentation is over, add what is in the bottle to the ridge after a few days.. The bottle is best closed with a cotton pad. Leave the wine closed with a tube until it is completely fermented. After approx. 3 man. we decant the wine above the sediment, and after the next three steps we repeat adding 5g of potassium metabisulphite. We mature the wine for a year. If you like, you can sweeten with a sweetener.
Given recipe for 5 l wina